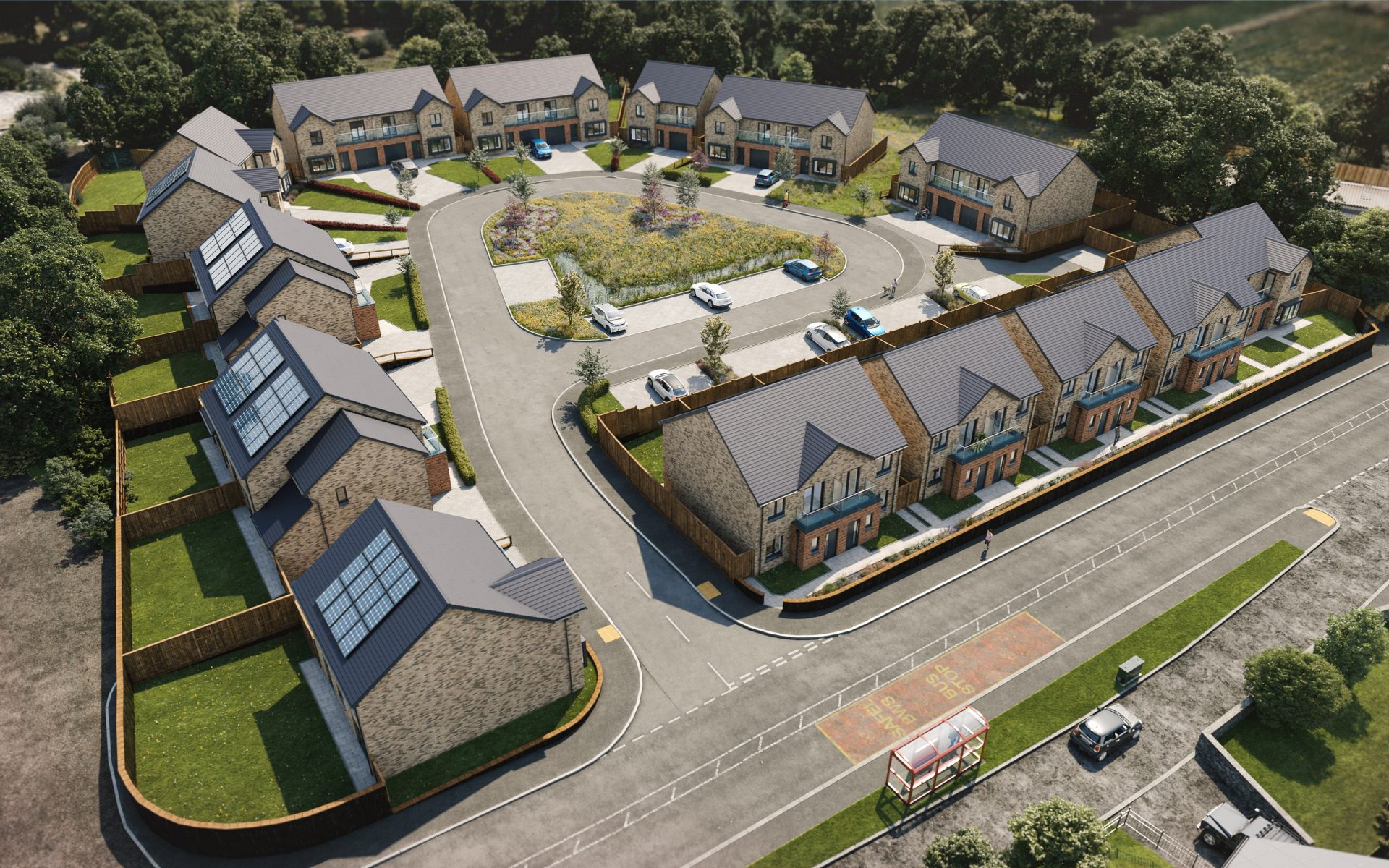 Homes available: 0 Plots Remaining
Gwenllian Gardens, Mynnydd Y Garreg
At Short Bros Homes, the company vision is making affordable, sustainable living the new normal, building high-quality, energy efficient homes using renewable technologies. These beliefs sit at the very core of everything our company stands for.
The Short name was firstly synonymous with the steel industry. Today, they've combined their mechanical and technical knowledge of the building sector with advanced sustainable technology to build Short Bros Homes, builders of strong and vibrant communities which embrace and protect their environment.
Gwenllian Gardens, Meinciau Road, Mynnydd Y Garreg, Carmarthenshire, SA17 4PS
Gwenllian Gardens is a stylish green community which offers modern, ecological, and cost-effective living beyond compare.
Nestled in the historical village of Mynydd y Garreg in an idyllic and sought-after commuter region of Carmarthenshire, Gwenllian Gardens offers the best of modern living but with some surprisingly progressive benefits. There are 2, 3, and 4-bedroom detached and semi-detached homes that are designed and constructed with a life cycle that involves a high level of sustainability.

These beautiful homes are designed around a central open outdoor space offering you close community living, while each house has up to 30% more internal space than standard homes, based on similarly priced homes from National developers, giving you the feeling of connectivity and privacy concurrently.
These environmentally responsible homes are magnificently laid out over two floors, offering bespoke kitchens, high spec bathrooms and all luxury home comforts as well as the most modern approaches to reducing energy bills.
Each home in this forward-thinking development comes with eco facilities as standard. A Solar PV system will enable the home to qualify for the Smart Export Guarantee (SEG) scheme, which is a government scheme that allows households to get paid for any extra renewable energy they generate. Electric car charging facilities also come as standard.
At Gwenllian Gardens, more space and green living doesn't mean more costly homes. You could buy your perfect modern house here using the Help-to-Buy Scheme with just a 5% deposit, for houses under £250,000 purchase price.
If you're looking for a house that fulfils your aspirations of eco-conscious, multi-generational community living, without compromising on contemporary design, light-filled space, or cost efficiency, then one of the outstanding properties at Gwenllian Gardens is just what you've been looking for.